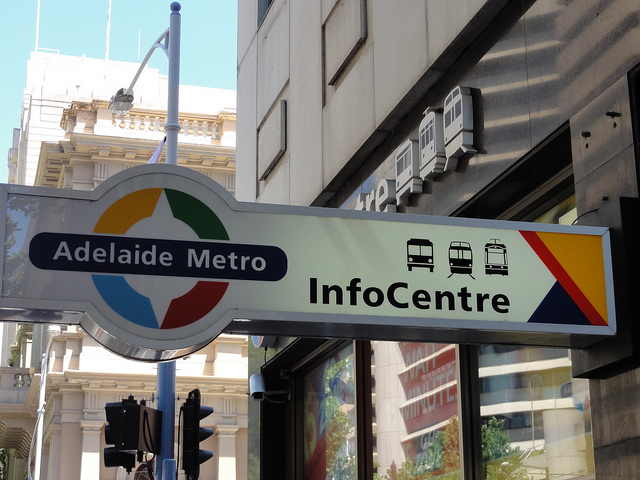 Some might not have Adelaide at the top of their travelling list when visiting, but this city has plenty of attractions worth visiting. Here are some of the places for people who are trying to stick to a budget.
1. River Torrens Linear Park Trail: The area around river Torrens is located right in the heart of the city, so you'll waste no time in getting there. You can save some time to go jogging, or just stroll and enjoy an afternoon picnic after that. River Torrens Linear Park Trail is perfect for those who want some peace and quiet after a stressful and busy day.
2. Glenelg: This is Adelaide's most popular tourist beach, located just a short distance from the city centre. You can easily get there by tram and admire the view from one of the many cafes and restaurants on Jetty Road. You will also find other beaches near Glenelg, where you can spend an equally relaxing day. Brighton Beach and Henley Beach are the most popular. The water is perfectly safe so you don't have to panic if you can't swim.
3. Adelaide Central Market: Adelaide Central Market has been open since the 1870s and it is still as popular today as it used to be. If you want to buy some food for a picnic, you can head over to the stalls which sell everything from seafood to pastries. Even if you're just there to have a look around, you can easily stop for a snack before heading to your next destination. Accor hotels have several hotels in Adelaide if you're looking for a location that works for a conference or other event but also for sightseeing accorhotels.com.au/hotels/adelaide-hotels
4. North Terrace: This area is famous for housing some very famous locations, such as the Migration Museum, the Art Gallery of South Australia, and the Ayers House Museum. If you don't have a lot of time on your hands, you can get all your sightseeing done just by strolling across the town's arts neighbourhood. North Terrace is also close to Elder Park and River Torrens. With everything being so close together, you won't have to waste money on transportation.
5. National Wine Centre of Australia: Who says you can't have fun by testing a nice selection of wines. The National Wine Centre welcomes both experts and novice tasters. You can also buy a bottle of your favourite wine and grab a quick lunch before you head off somewhere else.
6. Art Gallery of South Australia: This tourist attraction is the highlight of North Terrace. The gallery houses a permanent exhibit of Australian art, Aboriginal art, and South East Asian Ceramics. If you're an art lover you should definitely stop here to check the exhibits and maybe even attend one of the talks on Thursdays.
7. Adelaide Festival Centre: Something is always happening in Adelaide, and you'll quickly find out what by going here. The Adelaide Festival Centre is comprised of four different theatres, so you'll have a variety of performances to choose from if you buy a ticket beforehand. Also, you can take a behind the scenes tour of the theatres and dressing rooms every Tuesday and Thursday, and you can stop by the arts and crafts market without paying an entrance fee.
Adelaide has a large number of tourist attractions for everyone, so there's no need to worry that your budget will stop you from having fun. If you're looking for further inspiration, Australia.com have some suggested Adelaide itineraries ranging from 3 days to 3 weeks.
photo credit: eGuide Travel cc